Marketing, Advertising and Public Relations
Marketing, Advertising, and Public Relations is a career community focused on the transferrable skills of written and verbal communication in a variety of different career paths. This includes everything from global, multibillion-dollar businesses that connect manufacturers to consumers and small nonprofits that create and disseminate content specific constituencies or audiences. Connect with your Career Coach for personalized advice!
Join this Career Community
1. START HERE

2. LOGIN TO HANDSHAKE
If you have a Disability and rely on a screen reader or the keyboard for access to your computer you will experience difficulty using the Handshake application. As the University works with Handshake to improve accessibility, please contact handshake@osu.edu for assistance in navigating and using this application. A member of our team will respond within 2 business days to assist you.
---
Personal or general interests that indicate this community might be a good fit:
Writing, public speaking, social media, art/drawing, painting, digital content creation, watching and discussing sports, reading, building friendships
Industries in which
you might seek employment
after graduation:

 

Careers you might consider
after graduation:

Marketing
Communiation
Advertising
Public Relations
Design
Sales

 

Advertising Account Manager
Advertising Executive
Public Relations Specialist
Crisis Management Specialist
Copywriter/Copy Editor
Graphic Designer
Sales/Account Manager
Podcasting Engineer
Community Outreach Specialist
Social Media Specialist
---
Meet Your Career Coach: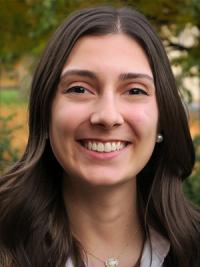 Megan D'Angelo, M.Ed (She/her/hers )
Career Coach
614-247-9386 
dangelo.94@osu.edu
Megan joined the Career Success team in November 2021. After graduating from Bowling Green State University with a B.S. in Dietetics in 2018, she completed her M.Ed in College Student Personnel at Ohio University in 2021. She has gained experience working with campus programming, career and leadership development, first-year student programs and classroom instruction. Megan is excited to serve as a resource while providing encouragement and empathy for students as they pursue their career goals.
---
Jobs and Internships for members of this Career Community
---
Guides and tip sheets you'll find useful:
---
Helpful Links for Members of this Career Community
Careers in Marketing
Site offers postings for advertising, PR, research, retailing and non-profit.
American Marketing Association – Columbus
Career advice and links from the Columbus chapter
Marketing Jobs.com
Site for postings covering a broad range of marketing functions.
American Advertising Federation Job Bank
A partner in the Marketing Career Network, this resource assists in finding to advertising or marketing jobs.
AIGA Design Jobs
Postings for a variety of design disciplines:  advertising, exhibit, graphic, industrial, interaction, interior, and web
TalentZoo
Thousands of jobs separated into four categories: advertising, marketing, design, and web.
Mediabistro
Find jobs in social media, publishing, advertising, PR, and television, along with career-related advice articles.
PRSA Jobs
The PRSA Jobcenter connects hiring employers with qualified Public Relations and Communication candidates through cost effective products that promote open positions and company brands to active and passive jobseekers.
WayUp
Find paid internships, part-time jobs and entry-level opportunities at thousands of startups and Fortune 500s. 
Youtern
Find internships perfect for your career path with our internship search function. See YouTern's blog for tips on making your internship a success!
 
---
Industry Connections for Marketing, Advertising and Public Relations
If you're an employer that is interested in recruiting from this population of students at The Ohio State University, we've made it easy for you! Director of Industry Connections Scott Kustis is your point of contact. Scott can help you explore our Career Fairs and Expos, our signature programs, and develop a recruiting strategy to hire from the high-caliber and diverse population of students and recent alumni.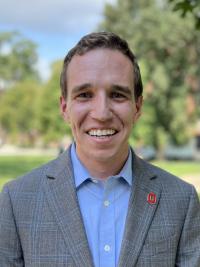 Aaron Klein, M.Ed.
Assistant Director of Industry Connections
klein.795@osu.edu
Aaron joined the Career Success team after working in international education at The Ohio State University and Texas A&M University. His previous experiences include managing international internships and programs, collegiate athletics, residence life, and new student programming. A native of Illinois, Aaron received his B.S. in Recreation, Sport and Tourism and his M.Ed. in Education Policy, Organization and Leadership with a concentration in Higher Education from the University of Illinois at Urbana-Champaign. He is currently pursuing his Doctorate in Higher Education and Student Affairs at Ohio State.
In his role, he develops meaningful relationships with industry in order to enhance career and professional success for students pursuing an arts and sciences education.