Education, Non-Profit and Social Services
Are you someone who cares for others, enjoys building people up and helping them achieve their potential? Join the Education, Non-Profit and Social Services Career Community on Handshake to receive relevant industry information, learn about great events, and discover internships and volunteer opportunities to build your resume. And connect with your Career Coach for personalized advice!
Join this Career Community
1. Start Here

2. Login to Handshake
If you have a Disability and rely on a screen reader or the keyboard for access to your computer you will experience difficulty using the Handshake application. As the University works with Handshake to improve accessibility, please contact handshake@osu.edu for assistance in navigating and using this application. A member of our team will respond within 2 business days to assist you.
---
Personal or general interests that indicate this community might be a good fit:
Personal improvement, desire to help underrepresented populations, showing empathy and support for others, community service, teaching, mentoring, human rights, social advocacy, victim advocacy, working with animals, immigration, recreation and parks, philanthropy
Industries in which
you might seek employment
after graduation:

 

Careers you might consider
after graduation:

Childcare
Education
Recreation and parks
Prisons
Community development
Rehabilitation Centers
Hospice Care
Event production
Hospitals
Public health
Nursing homes
Youth services
Victim assistance

 

Teacher
Counseling
Grant writer
Spiritual advisor
Hospice worker
Event planner
Volunteer coordinator
Community developer
---
Meet Your Career Coach:
Lori Bolton
Career Coach
After 14 years away from OSU Lori has returned to career services. She previously worked in Career Services at The OSU Marion Regional campus, in the College of Medicine and with the College of Public Health. She spent time as an academic advisor working with all majors and preparing students to transition from high school to college, transfer from two-year programs to four-year programs, and enter the workforce or move on to professional degree programs. Lori believes that students' diverse backgrounds and experiences are their greatest strengths, and she will work with each student to cultivate, promote, and celebrate their individual talents. Her education includes both a MS in Education with a focus on higher education counseling and a BS in Business Management with a minor in communications. Lori is a lifelong Ohioan and considers herself to be a National Park geek, visiting over twenty parks so far.
---
Jobs and Internships for members of this Career Community
---
Guides and tip sheets you'll find useful:
Helpful Links for members of this Career Community
Education, Non-Profit and Social Services
---
Industry Connections for Education, Non-Profit and Social Services
If you're an employer that is interested in recruiting from this population of students at The Ohio State University, we've made it easy for you! Assistant Director of Industry Connections Aaron Klein is your point of contact. Aaron can help you explore our Career Fairs and Expos, our signature programs, and develop a recruiting strategy to hire from the high-caliber and diverse population of students and recent alumni.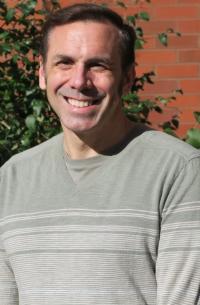 Andrew Freeman, MHI (He/Him/His)
Assistant Director of Industry Connections
freeman.752@osu.edu
Andrew joined Career Success in 2022, coming to us from The OSU Wexner Medical Center. His own career includes 20 years in the events industry in Columbus and Seattle, and as a volunteer performer with community choruses in both cities. Andrew has served as president of two non-profit boards, and as interim executive director of an arts organization. His experiences and skills provide a vast and diverse network from which he can draw, to connect industry communities with ASC students.
He holds a bachelor's in liberal studies from Bowling Green State University, and a master's in healthcare innovation from The Ohio State University. Andrew is honored to create opportunities for ASC students cultivating their success and to connect them with professional communities seeking top talent.