Science and Research
Science and Research is a career community focused on planning, management, and research in a variety of scientific and technical environments. Positions in this area may include research and development, laboratory/field work, and sales that focus on improving lives by bringing together technology and sciences.

Join this Career Community
1. START HERE

2. LOGIN TO HANDSHAKE
If you have a Disability and rely on a screen reader or the keyboard for access to your computer you will experience difficulty using the Handshake application. As the University works with Handshake to improve accessibility, please contact handshake@osu.edu for assistance in navigating and using this application. A member of our team will respond within 2 business days to assist you.
---
Personal or general interests that indicate this community might be a good fit:
Science news, NASA, understanding ecosystems, health and medicine, nature, camping, pets, reading, cooking & baking, collecting, Boy/Girl Scouts, creative.
Industries in which
you might seek employment
after graduation:

 

Careers you might consider
after graduation:

Aerospace
Animal & Wildlife
Biotech & Life Sciences
Defense
Environmental Services
Food & Beverage
Forestry
Government - Local, State & Federal
Healthcare
K-12 Education
Natural Resources
NGO
Oil & Gas
Pharmaceuticals
Scientific & Technical Consulting
Tourism
Veterinary

 

Astronomer
Biochemist
Biologist
Bioinformaticist
Biotechnologist
Botanist
Clinical Trials Manager
Consultancy Associate
Ecologist
Epidemiologist
Forensic Scientist
Geneticist
Horticulturist
Laboratory Manager/Director
Marine Biologist
Medicinal Chemist 
Medical Lab Science Technician
Medical Science Researcher
Microbiologist
Pharmaceutical Sales
Physicist
R&D Scientist 
---
Meet Your Career Coach: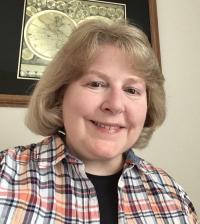 Michelle Norris, MA, MEd, LPC
Career Coach
Michelle joined the Center for Career and Professional Success in June of 2023.  She holds both a BA and MA in Political Science, from John Carroll University and Western Illinois University respectively.  She is a Licensed Professional Counselor in the state of Ohio, having earned an MEd in Clinical Mental Health Counseling from Ohio University, and is currently pursuing a PhD in Counselor Education at Ohio State, with research interests in career longevity and the Future of Work.  Michelle has a passion for career counseling and coaching in the higher educational realm, having worked in the past with students at University of Pittsburgh and Marietta College.  She is eager to intentionally and reflectively engage with students at Ohio State, as they explore their career possibilities and strive to meet their professional aspirations and goals.
---
Jobs and Internships for members of this Career Community
---
Guides and tip sheets you'll find useful:
Helpful Links for members of this Career Community
Science and Research
Green Jobs 
Focuses on employment in renewable energy worldwide.
AG Careers 
3000+ jobs posted monthly, recruitment targets include students in the natural sciences.
ScienceJobs 
ScienceJobs.Org is an online recruiting / career service for science/research communities and is hosted in association with the The Journal of American Science.
Bio Ohio 
Online job board for bioscience jobs in Ohio.
Sloan Career Cornerstone Center 
Geared toward college students pursuing careers in science, technology, engineering, mathematics, computing, and healthcare.
New Scientist Jobs 
An online source for science and technology jobs. New Scientist Jobs works in partnership with the science and academic community.
Engineering.com
In addition to career advice and job tips, this website allows you to search for positions by category, city, or state to find the engineering position for you.
Life Sciences Job Center
Hosted by The Federation of American Societies for Experimental Biology, the Life Sciences Job Center features internship and full-time employment opportunities for candidates with backgrounds in the life sciences.
UG Research @ OSU - Research Positions 
The Office of Undergraduate and Research Inquiry site lists research positions and postings specifically for research being conducted at The Ohio State University. Also provides various events and other resources for undergraduates.
Zintellect 
Listings of science and research internships, experiential learning opportunities, academic fellowships and scholarships funded by government and private sector organizations all around the country.
STEM Undergrads 
Resource of all government agencies offering internships and full-time employment in the field of STEM.
ORISE 
Oak Ridge Institute for Science and Education is a U.S. Department of Energy asset that is dedicated to enabling critical scientific, research, and health initiatives. This site lists internship, scholarship, and fellowship opportunities in the field.
National Science Foundation
National Science Foundation Research is a government agency that has a list of full-time employment and research opportunities in various areas of science. REU Site consists of a group of ten or so undergraduates who work in the research programs of the host institution.
Association of Zoos and Aquariums (AZA)
The Association of Zoos and Aquariums (AZA) is a 501(c)3 non-profit organization dedicated to the advancement of zoos and aquariums in the areas of conservation, education, science, and recreation. Learn more about types of zoo and aquarium jobs and internships as well as relevant education programs.
---
---
If you're an employer that is interested in recruiting from this population of students at The Ohio State University, we've made it easy for you! Assistant Director of Industry Connections Addie Cheney is your point of contact. Addie can help you explore our Career Fairs and Expos, our signature programs, and develop a recruiting strategy to hire from the high-caliber and diverse population of students and recent alumni.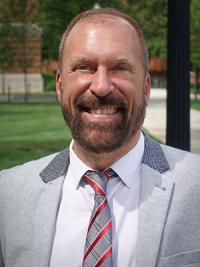 Scott Kustis, MBA (he/him/his)
Director of Industry Connections
(614) 292-6961
kustis.1@osu.edu
Scott joined the Center for Career and Professional Success in October 2005 as a career prep advisor, and eventually moving into an assistant director role. In this role, Scott advised students on ways to build their resumes and professional competencies. He also coordinated the annual Ohio State Spring Career Fair, and served as the manager for employer relations.
In August 2018, Scott was appointed to the newly established role of Director of Industry Connections. In this role, Scott leads his team as they build relationships with businesses and brands interested in hiring high caliber and diverse talent, ready to help organizations tackle their 21st century challenges.