Entrepreneurship
Entrepreneurship is a career community that informs students who have a drive to plan, launch, and build a business as well as those curious about generating income via freelance work or the gig economy. 
Join this Career Community
1. START HERE

2. LOGIN TO HANDSHAKE
If you have a Disability and rely on a screen reader or the keyboard for access to your computer you will experience difficulty using the Handshake application. As the University works with Handshake to improve accessibility, please contact handshake@osu.edu for assistance in navigating and using this application. A member of our team will respond within 2 business days to assist you.
---
Industries in which you
might seek employment
after graduation:

 

Personal or general interests that indicate
this community might be a good fit:

Visual Art/Design
Dining/Hospitality
Design
Real Estate
Professional Crafting
IT/Technology
Writing/Fitness
Education/Training

 

Leadership
Self-Motivation
Creativity
Persistence
Sales
Organization
Self-Confidence
Money Management
Risk Taking
Innovative
---
Meet Your Career Coach: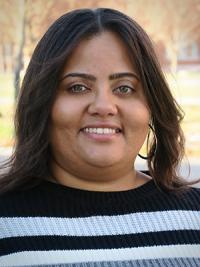 Barbara C. Harvey, MS
Career Coach
(614) 247-6456
harvey.669@osu.edu
A native of Chicago, Barbara earned a B.A. in Applied Behavioral Science and an M.S. in Community Counseling from National Louis University in Illinois. She joined the Center for Career and Professional Success in 2019, bringing her experience in community mental health and her experience working with continuing education for adult learners at NLU. Barbara is excited to encourage students to explore and embrace opportunities that allow them to stretch and grow their professional goals.
---
Jobs and Internships for members of this Career Community
---
Guides and tip sheets you'll find useful:
Helpful Links for members of this Career Community
Entrepreneurship
AngelList
Search for jobs at a vast array of startups by position/role and geographic location.
Entrepreneurship in College
A wealth of resources for college students considering an entrepreneurial career path.
Entrepreneur Resources
Site includes a lineup of funding and mentoring opportunities found within Columbus.
Rev1Ventures Startup Resources
List of startup and entrepreneurial resources in Central Ohio.
Startups on Medium
Learn what it takes to develop a side hustle, startup, or small business venture of your own from this up-to-date, ever changing collection of highly relevant and easily digestible articles.
The Keenan Center for Entrepreneurship | Fischer College of Business
The Center provides robust programming, access to funding opportunities, and essential connections to resources and expertise needed to translate ideas and concepts into business opportunities.
---
Industry Connections for Entrepreneurship
If you're an employer that is interested in recruiting from this population of students at The Ohio State University, we've made it easy for you! Director of Industry Connections Scott Kustis is your point of contact. Scott can help you explore our Career Fairs and Expos, our signature programs, and develop a recruiting strategy to hire from the high-caliber and diverse population of students and recent alumni.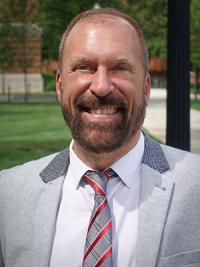 Scott Kustis, MBA
Director, Industry Connections
(614) 292-6961
kustis.1@osu.edu
Scott joined the Center for Career and Professional Success in October 2005 as a career prep advisor, and eventually moving into an assistant director role. In this role, Scott advised students on ways to build their resumes and professional competencies. He also coordinated the annual Ohio State Spring Career Fair, and served as the manager for employer relations.
In August 2018, Scott was appointed to the newly established role of Director of Industry Connections. In this role, Scott leads his team as they build relationships with businesses and brands interested in hiring high caliber and diverse talent, ready to help organizations tackle their 21st century challenges.
---