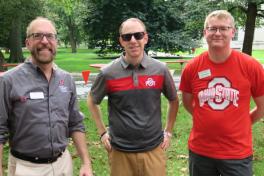 Arts and Sciences alumni can pay forward in a variety of ways. We welcome alumni to connect with students when they are back on campus or throughout the entire school year, or connect virtually across a variety of programming options.
In addition to the career development benefit of volunteering, alumni who assist us in preparing our students for life after Ohio State are presented with a unique opportunity to market your organization.
Consider the following opportunities:
Opportunities to volunteer your time and talent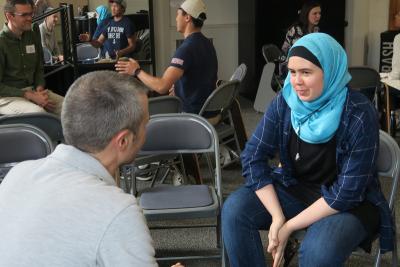 Career Success organizes Career Connections events throughout the year – usually focused on the career interest areas listed below. Alumni volunteers are contacted to determine availability to serve on a panel, take part in a networking event, etc. The time commitment for this opportunity is approximately two hours.
Career Connections events can take many forms. These events, such as Speed Networking, Case Study demonstrations or Alumni Mix & Mingle events, are a great way to connect with our current students in an atmosphere that could range from formal to informal. Get to know our students and offer advice on how to leverage an Arts and Sciences degree in today's world. These networking events take place both on and off campus. 
If your organization would like to sponsor or host a networking event please contact Career Success for additional details.
Education, Non-Profit and Social Services
Entrepreneurship
Finance, Consulting, Management and Sales
Government, International Affairs and Public Policy
Healthcare and Wellness
Journalism, Sports, Entertainment and Production
Marketing, Advertising and Public Relations
Science and Research
Technology, Data and Analytics
Visual, Written and Performing Arts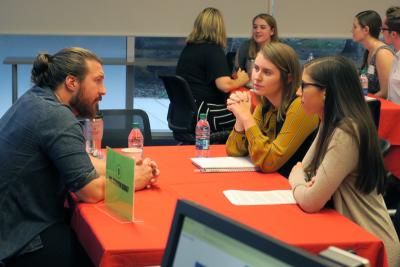 Life Beyond Degree connects current students with alumni who are using their degree in unique or typical ways, opening ideas of career paths and helping students to see the many doors their Arts and Sciences degree will open for them.
Life Beyond Degree events are organized in collaboration with an academic department. Career Success assists the department in finding alumni from that particular department to network with students at the event.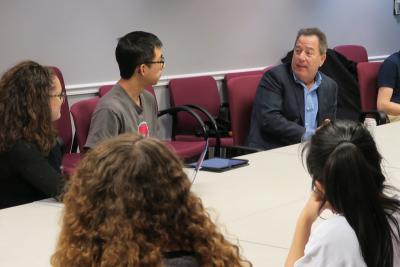 Alumni have the ability to meet with a small group of students in a casual setting during alumni Coffee Chats.  Share about your time at Ohio State, what you did to help prepare you for your career, your job search process, your career journey, and the value of your Arts and Sciences degree in the workplace. Coffee Chats are designed to be interactive conversations with students; no need to prepare a presentation!
Our general Coffee Chat series is aimed toward more recent graduates but we also have an Executive Coffee Chat series for those alumni that are more seasoned professionals. Coffee Chats are also seen as recruiting opportunities for organizations.  Help our students achieve their lifetime of opportunity while also helping your organization fill intern and entry-level roles!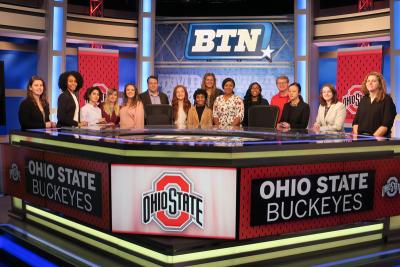 Students appreciate seeing potential locations to intern, volunteer, or work. Inviting them to your workplace to connect with alumni is a great way to build relationships and network. Contact our center if you'd like to arrange a time for students to see the great things happening at your organization!
Externships and Career Treks can take place at any time during the calendar year, but are popular during both Winter Break and Spring Break.  These programs are flexible, and can be organized for an hour or two, as a half-day event, or as a multiple-day event and would include a group of students visiting your organization.  A Job Shadow most typically involves one student visiting your organization for a day.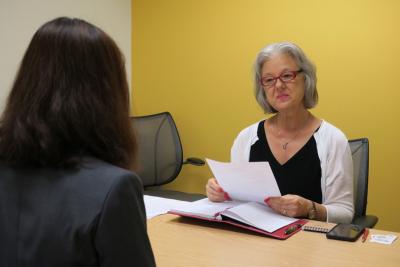 The center organizes Interview with a Buckeye events to help students prepare for upcoming interviews or complete class assignments.  Alumni can meet with students and conduct a "real life" interview, with questions and evaluation materials provided to you by the center.
Informational interviews give students the opportunity to meet with an alumnus who works in an industry in which they are interested. These can take place at your place of work, offsite (e.g. at a coffee shop), over the phone, via Skype, or through other communication channels.
The time commitment for mock or informational interviews ranges from one hour for one interview to a half or full day for special events.
As alumni, you have a wealth of knowledge to pass-on to a student and you're positioned to assist them by offering advice, answering questions and giving constructive feedback as they progress through their time at Ohio State.
Career Success hosts the Match Mentor program, pairing students and alumni from the College of Arts and Sciences for one year. To learn more about our Match Mentor program, visit the Match Mentor page.
Don't see anything here that interests you?  Do you have expertise in an area that would be beneficial to share with students? Contact our center and propose a workshop or presentation! These can be organized in the early evening or during regular business hours.
For more information about how to get involved with the Arts and Sciences Center for Career and Professional Success, please email or call Scott Kustis (614-292-6961). Additionally, Career Success encourages alumni to join Alumnifire, an online professional networking and mentoring tool for Ohio State alumni, students and staff.
Sharing the Mentor Experience